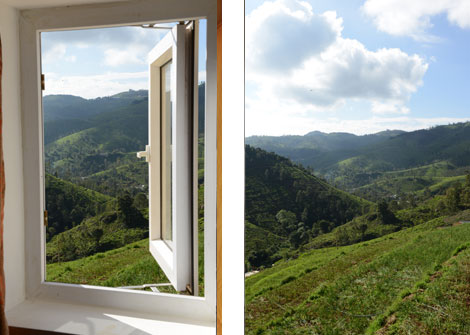 Delightful service, Elegant rooms
& Incredible location

Bison Inn - Home away Home is Located in the salubrious environs of Bison walk way Ooty to Coonoor Ketti Valley Karumpalam to Sogathurai Village, at 1839 mtrs. above MSL. The property is surrounded by Tea Garden's and stretches of Reserve Forest which are within strolling distance. 

We welcome you to experience the hospitality and comfort that seem lost in today's fast paced world. With it's hardwood floors, warm lighting, and beautiful Empire Mahogany wood trims, it's more than just a place to stay.

This retro boutique hotel has 7 rooms, each with its own unique theme and appointed with vintage décor. The rooms with treated fresh air system here will provide you with all modern amenities including a flat-screen satellite TV, seating area, free toiletries etc.

We are an ideal destination for business travellers desiring a home away from home or for those simply wanting a romantic weekend get away. A full, three-course breakfast is prepared fresh every morning and served to each guest in the lounge along with freshly ground coffee, fruit smoothies, fresh fruit and home cooked specialties.

Though it is just 8 km, from Heart of Coonoor Town, the drive takes you through thick forests and tea gardens. The property can be approached from Ooty Railway Station or Coonoor railway station also. A drive along the Mettupalayam Road highway passes through 14TH hairpin bend turn right at 14th bend towards Kundha Road goes right past the property. It is just 14 kms. from Ooty via Yellanhalli to Sogathurai.

The Home away Home is an Independent Cottages with private lawns, Deluxe Rooms and Family Suits which could be referred to as "A Room with A View". Facing the property at middle distance is the Tea Factory, High Mountain and the Reserve Forest. The reserve forest is famous for Bison.

We take pride in our careful attention to every detail of your stay, with a level of service, amenities, and warmth found only at the most venerated hotels of India. We invite you to join the legion of loyal guests who return time and again to enjoy the classic comfort of the Bisoninn Hotel.